Mouse study finds toxic effects of glyphosate in the second and third generation after exposure
In a Washington State University study, researchers found toxic effects from glyphosate on the offspring of mice that were exposed to glyphosate during early pregnancy. Glyphosate is the most commonly used pesticide worldwide, and regulatory agencies consider it to be safe for humans.
In this study, pregnant mice were injected with 25mg/kg/day of glyphosate during gestation days 8-14. This is below the level that would be expected to cause harm. The mice were followed for three generations. The mice exposed to glyphosate experienced higher levels of various diseases, including kidney disease, reproductive diseases, and obesity.
Researchers used the term "generational toxicology", which refers to genetic changes due to alterations in factors that don't involve mutations.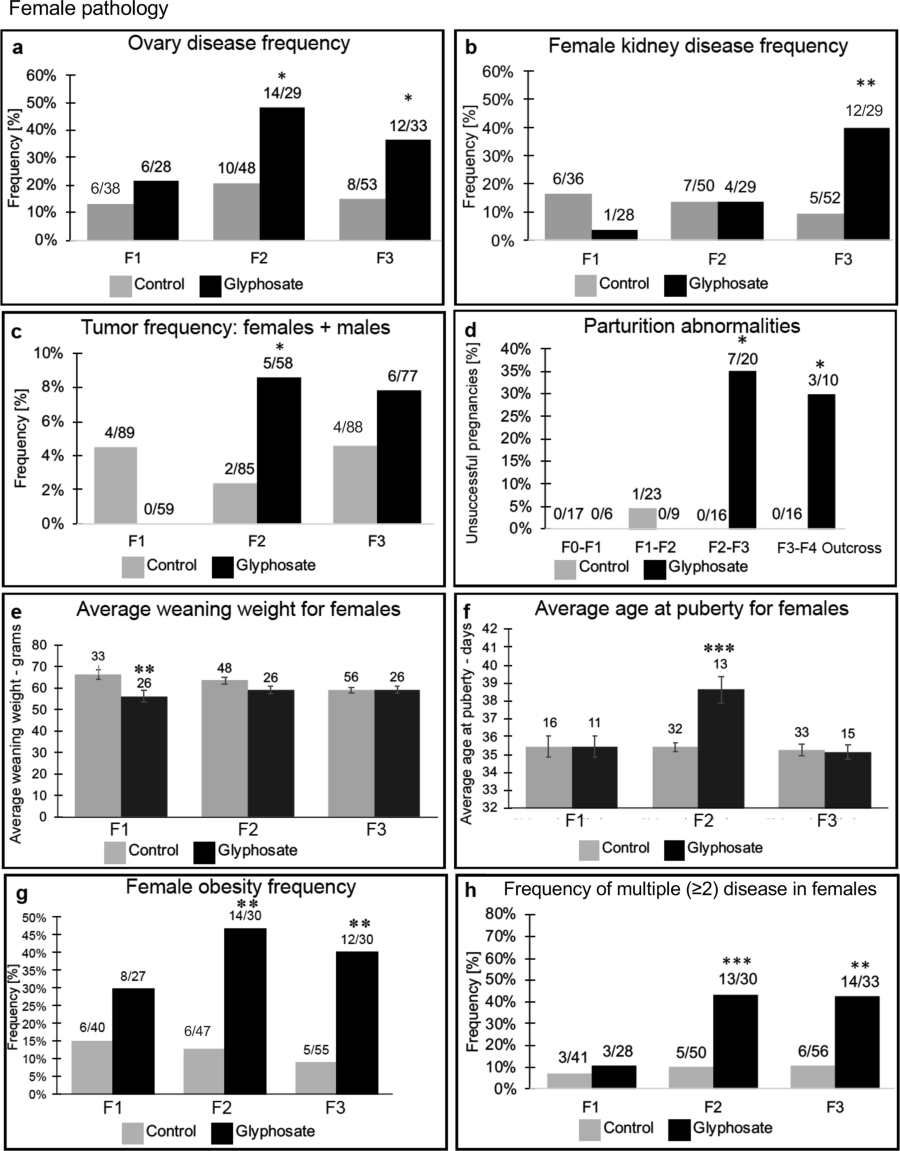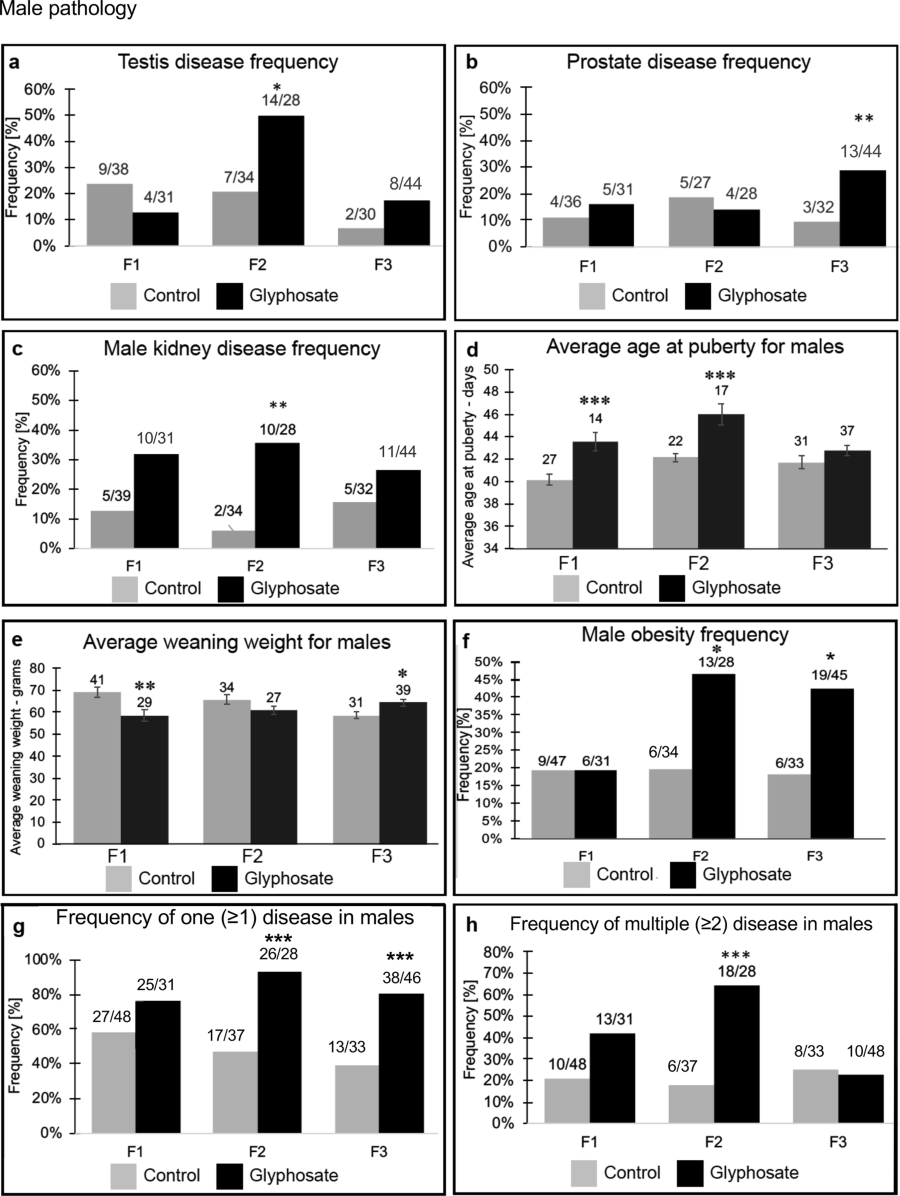 Sources:
Scientific Reports Volume 9, Article number: 6372 (2019)
https://www.nature.com/articles/s41598-019-42860-0

---
---